Lamont Paris signed a few old guys to fit into the South Carolina Gamecocks men's basketball team in the freshman year.
On Wednesday, the three assistant coaches of Paris, Tim Buckley, Tanner Bronson and Eddie Shannonwere asked about their former transfers (Hayden Brown and Ebrima Dibba), as well as the youngest (Meechie Johnson).
Brown began his career at The Citadel in 2017. In 111 games (81 starts), he averaged 12.6 points and 6.7 rebounds. The 6-foot-5, 225-pound forward shot 50% from the field.
Dibba, who is also a super senior, has started in 87 of the 90 games he has played in for Coastal Carolina. Dibba (6-6, 205) averaged 8.2 points, 5.2 assists and 4.8 rebounds. He shot just under 45% from the field and 32% from behind the 3-point line.
During Johnson's two seasons at Ohio State, he played 43 games. Most of his action came last season, when he started in five of 26 games. That season, Johnson (6-2, 172) averaged 4.4 points and 1.2 assists while shooting 30% from the field and 32% from deep.
RELATED: South Carolina Gamecocks VIP Baseball Ratings | Ask Tony Morrell – May 4 | South Carolina offers Virginia linebacker | Soccer Recruitment Scoop
"I think the one thing you realize is that these guys played a lot of college basketball games and at a pretty high level," Bronson said. "Some of them, at a higher level than others, but even though the guys who haven't played at major level yet, they've played against a lot of major teams. They know who they are as as a player. They know what they are talking about. They have confidence in what they are capable of.
"Now there is always an adjustment period. Going into the SEC, there will be a period of adjustment, but I think what you realize is that these guys have a level of confidence that they can play, and they're going to be able to do certain things, just because they came out there. They have experience with it, and that probably gives you a bit more leadership, some guys who've been there. (They know) it works, it doesn't work. Helping out some of the guys that maybe haven't played as much, and this track just snowballs on itself.
Here's what two other assistants had to say about their three transfers.
Buckley on Brown…
"I think the big plus for us is our staff's familiarity with him and playing against him in the SoCon and knowing what he can do and do well, and get him done. I think that character – everyone will tell you that's a huge thing. He certainly has that in spades, so get him into that locker room, and not just doing what he does well, but also teaching it to younger guys or newer guys. And he knows a bit about Chattanooga's style of play and the way the coach will want to play. … I also think he's a guy who can produce at that level, which is important, and I think the rebound translates to any level. He's very good at it. And the ability to play inside and outside and be an all-around type attacking player.
Buckey on Johnson…
"I would say No. 1 is a personality. And I think personality is important in the way you play. He exudes confidence. he is a confident player. he will continue to improve and grow, because he is a young player, especially at university. He got injured in high school and then left a year early, so there's a lot of growth there, which is exciting. He's got as much speed as anyone you'll find out there, so I think that's going to be an advantage. Now it's playing with speed, under control, with decision making. And I think he's a better shooter than maybe some of his numbers have shown. Part of this is technical. Part of it is shot selection, things like that. Having a different role, where it's going to be more extensive than it was. Sometimes it just breeds trust.
Buckley on Dibba…
"Versatile, can do a lot of different things. He knows when to pass and when to shoot. I think he can defend a lot of different positions too, because of his length. And he's an experienced guy. He came for all the right reasons, which I think is important. He's a very good basketball player and he trained very well at Coastal Carolina, so it's exciting.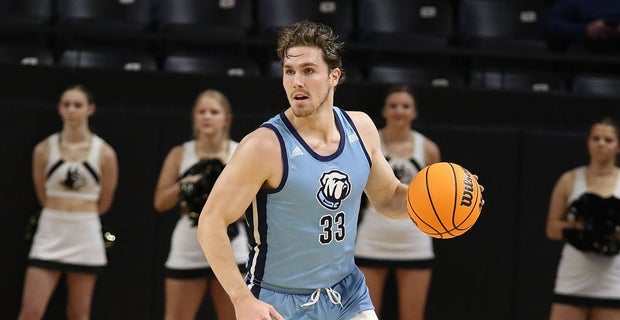 Shannon on Brown…
"Hayden is a warrior first and foremost. He's a competitor. Obviously, at The Citadel, he was Player of the Year two years ago in the Southern Conference. He's a great rebounder. It's undersized, but it gets things done. He is extremely strong. He can score three levels. I am delighted to have the chance to have the opportunity to train him here. I think he'll do well in the SEC.
Shannon on Johnson…
"Meechie is another guy looking to prove some things. He was at Ohio State and I think coming here there's a chance for him to have some kind of breakout season. He is extremely talented. I think the people of Columbia are going to be extremely excited about some of the things Meechie can bring. Another ultimate contender and another guy who is extremely detailed and wants to improve, thirsty and hungry to prove the naysayers, doubters wrong on anything.
"Meechie is extremely outgoing off the court and he is outgoing on the court. And that translates into his game. He's extremely talented. I think Gamecocks fans are going to be thrilled to see a player like him.
Shannon on Dibba…
"He's a high IQ guy who can play in multiple positions, very good with the ball. He's got great vision on the pitch. And he's taller so he'll be able to do more things. He's another guy trying to – he wants to prove to the world that he can play at this level, coming from Coastal. I felt like he should have been at this level all the time, and he proved it by leading the Sun Belt in assists over the past two years. We're looking for big things.